Theatre Visit: Life of Pi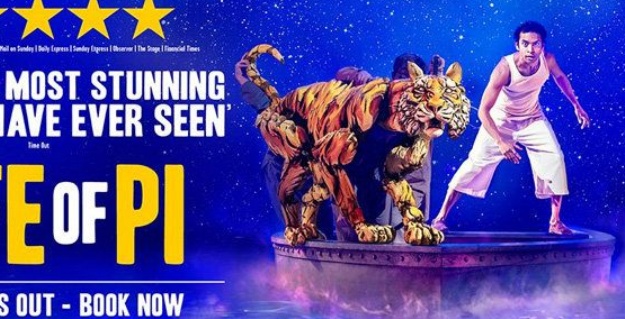 On Thursday 17 November, the Year 11 Drama learners enjoyed a trip to see the multi award-winning production of The Life of Pi at the Wyndhams Theatre, Leicester Square.
After a cargo ship sinks in the middle of the vast Pacific Ocean, a sixteen year-old boy named Pi is stranded on a lifeboat with four other survivors - a hyena, a zebra, an orangutan, and a Royal Bengal tiger. Time is against them, nature is harsh, who will survive?
Based on an extraordinary and best-loved works of fiction and featuring breath-taking puppetry and state-of-the-art visuals, Life of Pi is a smash hit adaptation of an epic journey of endurance and hope.
Our Year 11 learner will be writing about the spectacular stage craft as part of their final examination in May.